The care you deserve
Transformational change is possible. Click here to schedule your appointment.
About
We listen, act, and help you transform. Discover something new.
Anxiety and depression can make us feel stuck, but there is hope. When our relationships become stressful and unmanageable, we withdraw to protect ourselves. Do you feel like you have been "just surviving?" Do you want to slow down, reflect, and work toward meaningful change? Are you eager to feel better or fine-tune the work you already started? Connecting with a new therapist can be intimidating, but I hope you will take a moment and reach out and get a sense of how our work together would feel. This is my passion and I hope I have an opportunity to share my expertise and help you with your journey. I am licensed in Texas and Florida and offer services virtually. Life experiences and circumstances beyond our control shape our personalities. When we are curious about our past, we can uncover implicit memories (memories we might not be aware of) held within us, causing emotional upset, over-reactions, anxiety, and somatic complaints. Brain-based interventions are powerful and can provide immediate symptom relief. Many clients see a significant reduction in symptoms after the first session. If you are stuck or have tried years of talk therapy without much success, these evidenced-based interventions may help. Accelerated Resolution Therapy, EMDR and Brainspotting are brain-based interventions that help us heal (by creating new pathways) in the depths of our brain where trauma and sadness are held. Memory reconsolidation helps us keep the knowledge without experiencing the distress. Feel Better Feel more safe, calm, grounded and resilient. Feel less irritable, anxious and overwhelmed. Think Better Think more clearly, attentively, and creatively. Think less rigidly, disorganized and distractible. Connect Better Connect more openly, genuinely and wholly. Connect less guardedly, distantly and without opposition. If you are stuck or have tried years of talk therapy without much success, try one session. Many clients have expressed that these treatment methods have been life-changing for them, significantly reducing reported disturbance levels within one session.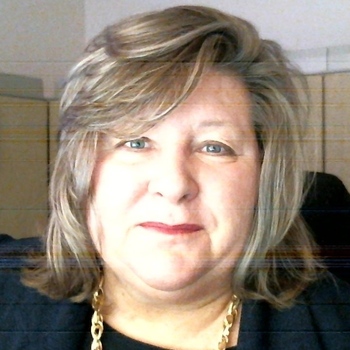 Kathleen Hill, LCSW
Licensed Clinical Social Worker, CCATP, CATP
Services
Anxiety
Depression
Panic Disorders
Adjustment Disorder
Premenstrual Syndrome (PMS)
PTSD
Social Anxiety
Trauma
Social Communication Disorders
Abortion Issues
Adoption
Agoraphobia
Back Pain
Chronic Illness
Approaches
Accelerated Resolution Therapy
Brainspotting
Brainspotting for Pain
Brainspotting for Performance
Cognitive Behavioral Therapy (CBT)
DNMS
EMDR
Mindfulness
Somatic
Insurance Accepted
United Healthcare
Aetna
Optum
Oscar
Oxford
Cigna
BlueCross and BlueShield
Fees
Cash/Check/Visa: $80 - $125
Locations
Conveniently Providing Telehealth in Florida and Texas
Keystone
Keystone Heights, FL 32656
Lake Area Counseling LLC in Texas
5900 Balcones Drive STE 12609
Austin, TX 78731-4257
Get Directions
Lake Area Counseling LLC in Florida
950-23 BLANDING BLVD. #221
Orange Park, FL 32065
Get Directions